Barbara D'Abusco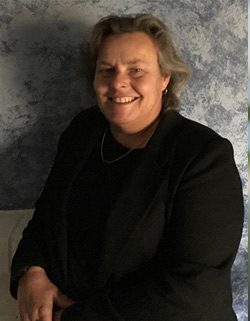 Ms. D'Abusco has 30+ years of Law Enforcement experience as a sworn member of the Los Angeles County Sheriff's Department. The previous 15 years she served almost exclusively in various administrative positions. She served as the Department's ADA manager and Affirmative Action assistant manger. She represented the Department in numerous EEOC and DFEH mediations.
She has also written numerous position statements to both the EEOC and the DFEH. She also served as a Department Advocate, and has represented the Department in numerous Civil Service Commission Hearings and Employee Relations Commission Arbitrations. Ms. D'Abusco is a member of the California Association of Equal Rights Practitioners (CAERP), and was an invited speaker in 2008 at their annual conference.
She has been an invited speaker at the International Association of Chiefs of Police (IACP) annual conference. She is also a facilitator for the Museum of Tolerance, on the topic of Racial Profiling. Ms. D'Abusco was admitted to practice law in the State of California in 2000. Ms. D'Abusco received her Juris Doctorate from Western State University College of Law in December of 1999. During her time at Western State, she received several Am. Jur. Awards, was on the National Dean's list in 1999, and received several Director's Scholarships. She graduated in the top 10 of her class.