Jeffrey M. Hausman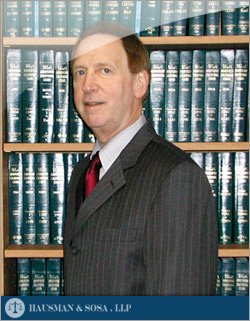 Mr. Hausman specializes in the areas of employment law and suretyship. He has personally conducted numerous trials, including high profile jury trials. He has successfully defended many employment discrimination cases.
Mr. Hausman is on the select lists of trial attorneys for the City and County of Los Angeles. He has also been appellate counsel in dozens of federal and state court appeals, many of which have resulted in published case law.
Mr. Hausman has lectured on employment issues, including due process rights of public employees, FMLA issues, discipline issues as well as pre-termination procedures for public employees and related topics. He has also conducted seminars on the handling of surety bond claims.
Prior to forming the firm in 1989, Mr. Hausman was a sole practitioner and formerly served as a deputy county counsel. He earned his BA degree from the University of California at Los Angeles and his JD degree from Loyola School of Law.